Evaluation of the anti-inflammatory and immunomodulatory effects of a product using in vitro canine whole blood models
Objective of the study using canine whole blood
The objective of this study was to evaluate the anti-inflammatory and immunomodulatory effects of a product (at different concentrations: C1 / C2 / C3) on the production of IFNg (T-lymphocyte activity) and on the activation of COX-2 (PGE2) and 5-LOX (LTB4) pathways using in vitro canine whole blood models.
The study was performed on whole blood of 5 dogs.
1 – Canine whole blood parameters
–
Blood cell counts and other blood parameters were measured using ABC Vet with dog Smart card.
–


2 – Evaluation of T-Lymphocytes activity
–
In the absence of stimulation, very low amounts of IFNg were produced (< LOQ)
Stimulation with PHA increased IFNg  release (> 1000 pg/ml)
Pre-treatment with the product had a slightly effect on PHA-induced IFNg release
–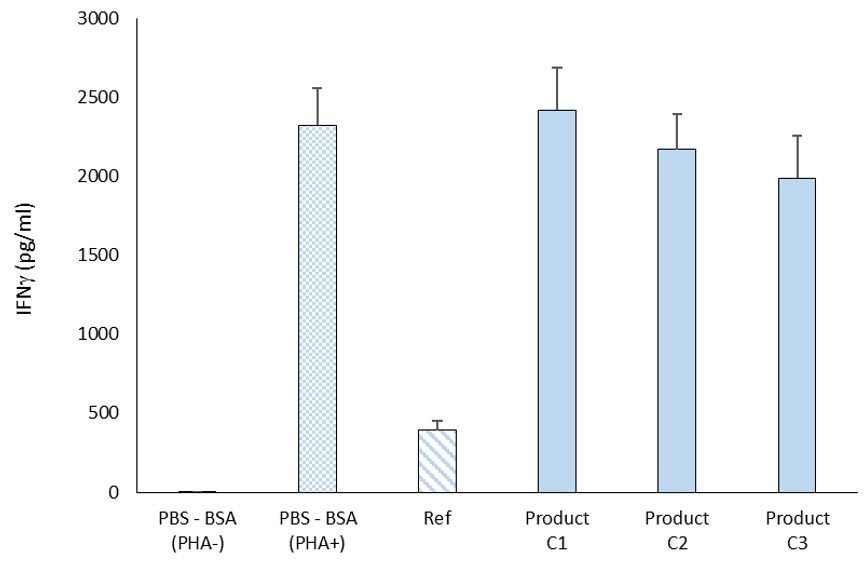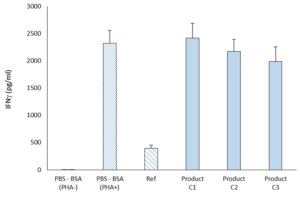 3 – Evaluation of Cox-2 activity
–
In the absence of stimulation, very low amounts of PGE2 were produced
Stimulation with LPS increased PGE2 release (> 100000 pg/ml)
Pre-treatment with the product inhibited PGE2 production in a dose dependent manner and was as effective as the reference at the highest concentration (C3)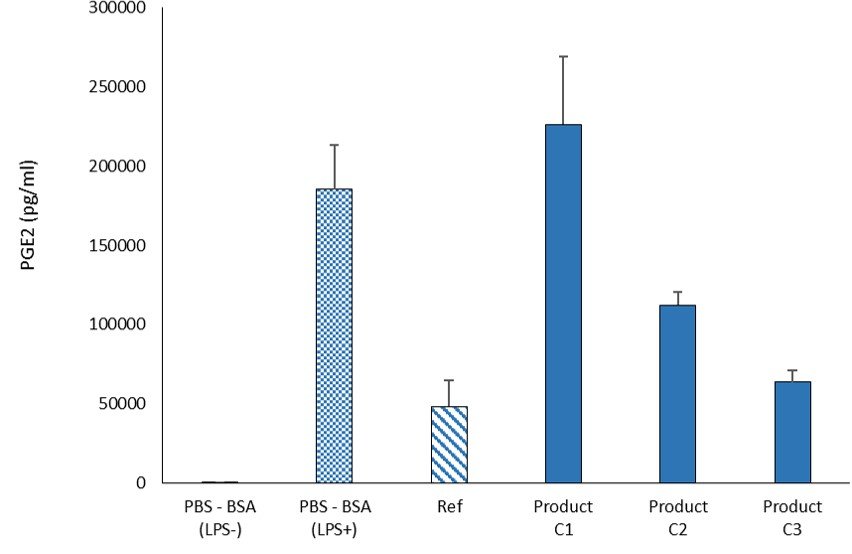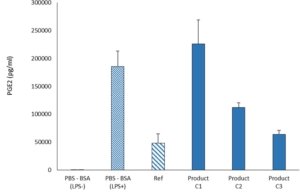 4 – Evaluation of 5-Lox activity
–
In the absence of stimulation, low amounts of LTB4 were produced
Stimulation with A23187 increased LTB4 release (> 90000 pg/ml)
Pre-treatment with the product product inhibited LTB4 production in a dose dependent manner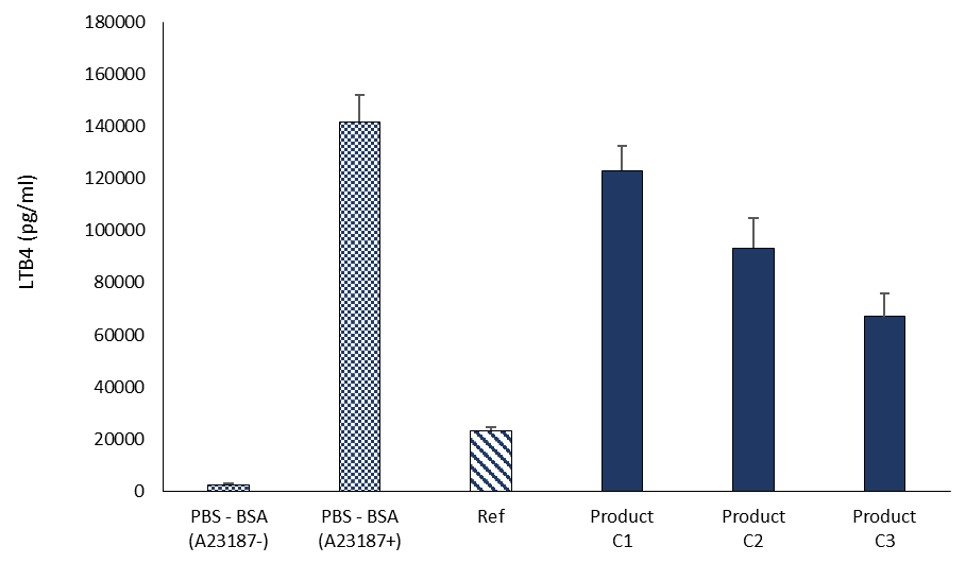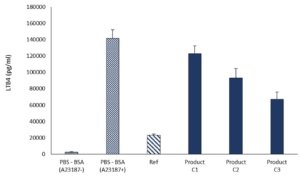 Conclusion – Mean inhibition
–
Blood cells were functional as they produced PGE2, IFNg and LTB4 in response to stimuli
For all the tested stimuli, references inhibited more than 80% of the response for all dogs
The product is very efficient at reducing inflammation in dog while maintaining normal T cell mediated responses