Every day, skin and hair are subjected to many stress and environmental factors such as pollution, heat, radiation (UV, infrared, etc.), chemical products or microorganisms (bacteria, yeasts, etc.). As these external aggressions are considered as factors of oxidative stress, inflammation or DNA damages, they can alter skin quality, increase skin sensitivity and lead to premature ageing.
To fight these aggressions, the skin has innate defense and protection mechanisms, on which an active ingredient or cosmetic compound can have an effect: pH, commensal flora, sebum, antimicrobial substances, antioxidant enzymes, detoxification enzymes, immune cells, etc.
Skin protection and defense: available models and assays
QIMA Life Sciences has many in vitro or ex vivo models at your disposal:
normal human epidermal keratinocytes (NHEK)
normal human dermal fibroblasts (NHDF)
reconstructed human epidermis (RHE)
normal, photo-aged and deficient human full thickness reconstructed skin (FTSK)
skin explants (ex vivo)
on which we can evaluate the protective effect of active ingredients or formulations on:
infrared, UVB, UVB+(A) radiation
free radicals
pollution (urban dust, indoor dust, cigarette smoke, etc.)
chemical stress (PMA, SDS, etc.)
microorganisms (bacteria, yeasts, viruses, etc.) or pathogen-associated molecular patterns (TLR agonists, etc.)
osmotic stress, thermal stress, etc.

nutrient deficiency
by measuring (for example):
cell viability or metabolism
inflammatory mediator release (IL-8, PGE2, IL-6, TNF-alpha, etc.)
free radical production
DNA damages (CPD, sunburn cells, comet assay, etc.)
metalloproteinase expression or production
antimicrobial peptide production (beta-defensins, S100A7, etc.)
Here are a few examples among all assays proposed by QIMA Life Sciences in the field of skin protection and defense:
Biochemical analysis of non-invasive clinical samples
Analysis of markers of oxidative stress and inflammation
Our company has developed ready-to-use non-invasive collection kits to analyze the lipids and biomarkers of the skin surface from your samples or from those of your clinical center.
Oxidative stress and inflammation markers are analyzed from samples using the SW Kit. The sampling areas depend on the type of stress (induced stress or external environment).
The analyzed markers are:
products from peroxidation and lipid detoxification (MDA, peroxidized squalene, CAT, SOD, etc.)
protein oxidation products (AOPP Dityrosin, ROH, etc.)
markers of inflammation (cytokines, cascade of fatty acids, PGE2)
These evaluations help support your claims about the efficacy of anti-pollution products, protective products , anti-aging products, etc. .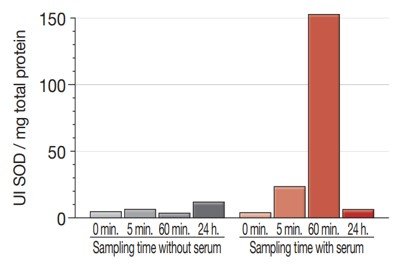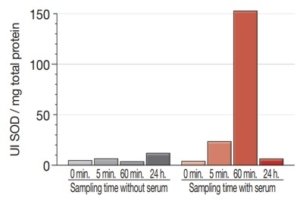 SOD quantification


Screening of inflammation markers

Contaminant analysis by Scanning Electron Microscopy (SEM)
Our company offers to evaluate the cleaning and protective effect of products by scanning electron microscopy. Observations have been made on reconstructed human epidermis subjected to pollutants and observed before and after application of the cleaning product.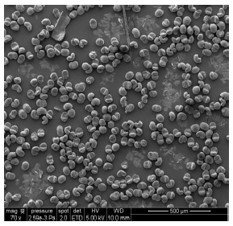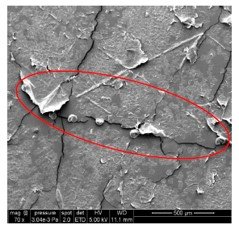 RHE subject to contaminants before and after cleaning – SEM X 70
Data mapping and clinical imaging
Measurement of sun filter presence on face skin in UV imaging
The presence of UV B absorbing filters can be monitored in real conditions, by using image acquisition in UV imaging at 365nm.
The covering calculation makes it possible to understand the lasting effect of a given product and to visualize its evolution, by using color mapping.
The performance of this measurement depends on that of the imaging system.
Measurement of cleansing performance on carbon particles in macro color imaging
The presence of carbon particles on the skin can be monitored by using macro color image acquisition on a given skin area.
The calculation of surface particle elimination makes it possible to understand the cleansing effectiveness of personal care products.
Skin protection and defense: posts and publications